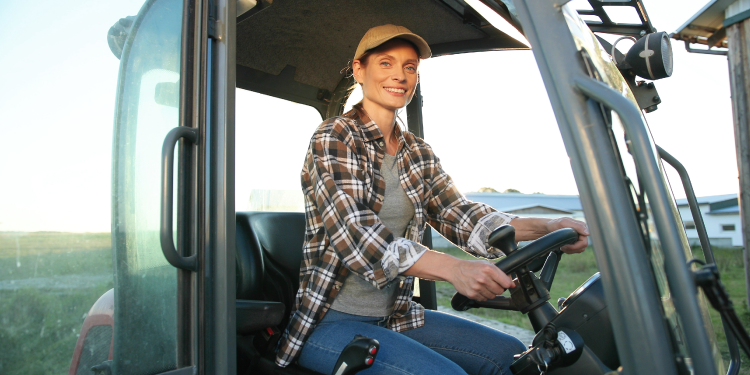 Summer is a time for backyard barbecues, going to the beach, and spending time with friends. For many companies, it's also the time for hiring seasonal employees. From amusement parks to resorts, camps to construction companies - the seasonal hiring push begins in earnest as the weather turns warm.
For HR professionals, that also means ordering and reviewing background checks for those hires. And potentially a lot of them in a short amount of time. Now may be a good time to evaluate and align background checks with company goals before the hiring wave hits. Here are five questions to help prepare for screening seasonal employees.
1. "How can we find time to screen seasonal employees without a large, dedicated HR team?"
With summer fast approaching, HR professionals face limits on both time and resources to get everything done. That means finding ways to work smarter, not harder. Partnering with a background check provider with the technology to streamline the screening process can be the first step.
For example, Verified Credentials offers a self-service Candidate Verification Center (CVC). The CVC allows candidates to submit background check information themselves. This could save HR teams time on manual data entry from resumes or transferring data from other systems.
Background check management hubs like Verified Credentials Employee create a central location for your organization's screening process. This tool allows hiring managers to order background checks with a single click. They can then monitor and manage those orders from one easy-to-use location. A cohesive system could save time switching between platforms and can potentially provide efficiency to help stay on track.
There are several options that could potentially help accelerate the screening process.
2. "As a large company, how can we screen so many candidates in such little time?"
A mom-and-pop ice cream stand may only hire a dozen or so workers over a summer. But theme parks, hotel chains, and other large employers often hire hundreds, if not thousands of seasonal workers. With little time to attract, interview, screen, hire, and train employees, time is of the essence. HR professionals may need to complete checks quickly without having to add seasonal staff of their own.
Bulk screening projects could offer employers a chance to screen large volumes of candidates quickly and efficiently. HR professionals compile and submit a templated list of candidate information. Access a user-friendly dashboard for status updates, review records, and even get a consolidated, filterable report to identify important records fast.
Bulk screening projects can cut off an average of about ten minutes per order. The time saved could allow employers to reach target staffing levels in time for the busy season.
3. "How will we treat returning employees?"
Some seasonal employees come back year after year for that perfect summer job. This can be great for morale, continuity of operations, and your company culture. But it also raises an important question for hiring managers: Do these candidates or employees require a different set of checks than completely new hires?
Depending on your company's busy season, it may have been several months since screening past staff. That leaves a lot of time for new records to appear. In fact, according to our research, nearly 5% of employee rechecks locate a new record obtained after their initial hire date.
Who and how you decide to screen will ultimately depend on your company's unique goals and policies. But it may be worth considering current business needs, types of background checks conducted in the past, and how priorities might have changed since then. From there, you can craft a screening strategy that aligns with your strategic hiring goals.
4. "Do our background checks match the roles we're hiring for?"
Building up to the busy summer season, HR teams can't afford to waste time reviewing records that have no relevance to the job. It may be valuable to ask yourself whether the background checks you're ordering actually match the roles.
For example, lifeguard positions may require CPR certification. Likewise, summer school educators may need a teaching license. Here, professional license verification may be of greater relevance than a driving record check. For positions that commonly attract young candidates with little to no work experience, an extensive dive into job history may not be as pertinent as a social media screening.
Deciding what's relevant to a particular position can be tricky. For example, some companies value running driving record checks for non-driving positions. Other organizations want to cast as wide a net as possible. But if efficiency is the goal, it may be helpful to evaluate what you're ordering. Asking yourself how important those types of potential records are to a candidate's future role may be helpful as you craft your screening strategy.
5. "Does our applicant experience align with our candidate pool?"
HR professionals know how difficult it can be to hire these days. Anything you can do to give your company an edge can be valuable. To that end, it may be worth considering how well your candidate experience aligns with the expectations of the people you're trying to attract.
High school or college students fill many seasonal employment positions. They may prefer to use an online portal to submit information and view status updates. In that same vein, providing a mobile experience can potentially help keep tech-savvy candidates more engaged in the process.
Improving the candidate experience may not happen overnight. But taking time to think through the applicant experience can help you identify ways to strengthen your employer brand.
Beat the heat with thoughtful planning
Hiring seasonal employees always brings new risks to an organization. But you can mitigate that risk with a background check program that genuinely aligns with your company's goals. Take time now to evaluate your background screening and identify steps to optimize the process. You can streamline seasonal hiring and look forward to those glory days of summer.
Need help screening your summer hires? Connect with Verified Credentials. We can help you design and implement background checks that align with your most important hiring goals.