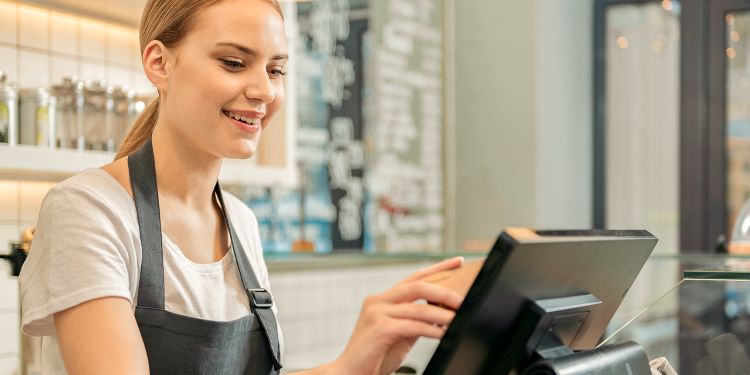 Hourly workers make up the majority of employees in the United States. Knowing how best to screen for these positions may be crucial for employers. Oftentimes, these hourly positions — in addition to other categorically similar work like seasonal hires — need to be screened en masse, and quickly.
Businesses may want to evaluate their high-volume hiring processes, including how they screen for those roles. It can be a crucial step to make sure they are getting quality candidates in a way that doesn't make it difficult for candidates or internal hiring teams.
HR.com recently released its 2022 State of Hourly Hiring report. We have highlighted three ways employers could potentially approach background checks to help screen high volumes of applicants more efficiently.
Mobile is a must for many
Over half of the HR.com survey respondents made it clear that a mobile-friendly process is crucial for high-volume hiring. This isn't only true for the employer side of the process. It really comes down to meeting candidates where they are the most comfortable. For many hourly workers, that's their phone.
Background checks have gone mobile to adapt to this need. Candidates can access and submit their background check data from any device with systems like Verified Credentials' Candidate Verification Center. This was designed with the candidate top of mind. It allows them to post their own information for background checks. The solution could also save you time because it reduces manual data entry among other tasks.
Optimize with a high-volume focused process
Dealing with a large volume of candidates might feel convoluted. And the need for these hiring situations don't appear to be ending. Most employers that responded to the HR.com survey say they expect their high-volume hiring to continue over the next two years. Due to the workload this can bring, many of those also note they will outsource part of the process. For many, that may also include background checks. But even with outsourcing to a third-party screening provider like Verified Credentials, employers still must manage part of the process.
Designed specifically for high-volume hiring, bulk screening is a simple and efficient way to screen an ocean of candidates. At Verified Credentials, our bulk screening option has the potential to save employers time associated with background checks. You simply submit a list of all the candidates you're considering and import it to us for processing. If you're doing a one-time, high-volume hire, it could be a great option. But it's also invaluable for companies who do this every year for seasonal help.
Implement tools that can speed up the time to hire
Applicants for hourly or seasonal jobs have a lot of options these days. Employers understand the need to move candidates through the hiring process quickly so they don't risk losing them. Survey responses show that a majority of employers find the time to hire metric one of the most important. Many have implemented on-the-spot hiring tactics or specialized hiring events.
The need for speed shouldn't have you overlooking other important factors like workplace safety or quality of hire – which is noted as the most crucial hourly hiring metric tracked according to the HR.com survey. Even if it takes a little more time, background checks can help provide peace of mind knowing you're hiring screened candidates. But there are ways to keep the process moving quickly.
If you find your staff being overwhelmed with reviewing large numbers of background reports, know there are tools that may be able to help. One of those tools is screening platform and tools to optimize the monumental task of doing background checks on your potential employees.
For example, report scoring could help save time and maintain a consistent report review process. Your candidate reports are compared to the objective company standards that you've already chosen. The process easily identifies candidates that may require a second look or those that can move forward with onboarding. Another important benefit is the ability to eliminate human bias via uniform decision-making practices.
Background checks can help with high-volume, hourly hiring
Whether you are hiring a multitude of people for seasonal work, or business has increased your need for additional help, these are still employees who are going to be working for your business. Background checks have never been more vital than they are today. You need to know who is punching the time clock every day. But it doesn't have to be a manual, time-intensive process.
Using the right tools and a strategic process, you can develop hourly or role-specific background checks based on your own criteria. By optimizing this part of the hiring process, you could be saving valuable time and ensuring that you're getting the highest-quality employees out there.
Are you interested in learning more about high-volume screening tactics? We can help. Contact us today.