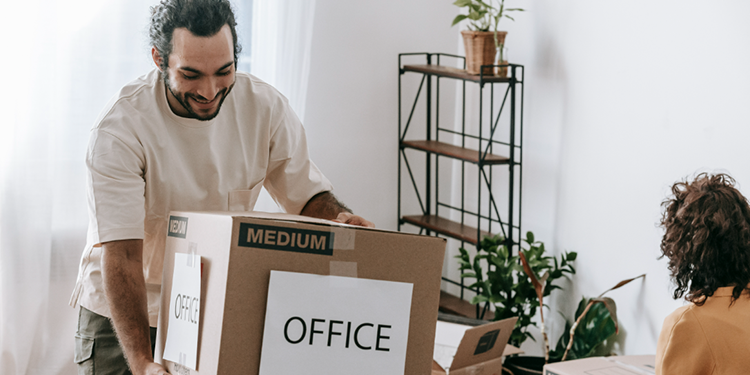 It's that time of year when many HR managers have begun to check off a host of annual to-do lists. Increasingly, that means conducting annual employee screenings, aka background checks. The practice of periodically rescreening employees continues to rise in popularity. It provides employers with updated employee information, helps maintain a safe workplace, and ensures employees are still qualified for their roles. If it's been a while since you conducted annual background checks, you may want to revisit your rescreening program to ensure it aligns with your vision for 2023 and beyond. Let's look at some changes employers might consider by rebooting annual employee rescreens.
Meeting employees where they are
Life has shifted for many in recent years. Some things have changed for good. The increase in remote employees means where people work might differ from before 2019. As a result, rescreening processes may need to adjust to this new reality.
Since the COVID-19 pandemic rocked our world, millions of people have moved. Those moves may be temporary or permanent. USPS change-of-address requests show that 15.3 million people moved from February to July 2019. Another 15.9 million moved in 2020. Some estimates suggest that as many as 1 in 5 adults relocated.
If your background check program is only searching for records in the places where employees previously lived, records could go unfound. Do you have more employees working remotely in 2023? You might consider expanding your criminal history checks to include more locations. This search can include additional counties in county-level background checks. You may also consider other ways to locate criminal records, such as statewide, federal, or national criminal database searches. Other sources, like driving record checks, may return records that other background checks don't find.
Modernizing your rescreening stack
The increase in remote employees is thanks to tech advances. Companies are adapting policies to how employees want to live and work. Shouldn't your background rescreening program do the same? Do your checks line up with how people work and live now?
Many employers now use social media screenings to search publicly available online profiles. This check looks for potentially risky content posted by employees or candidates. A social media screening looks at publicly available information on sites like Facebook, Twitter, Instagram, and others to glean character insights. You may uncover web content that is derogatory, hostile, coarse, or defamatory.
The top reasons employers conduct social media screenings as part of their annual background checks are:
They want to maintain a safe workplace and positive company culture.

They want to avoid continued relationships with individuals that present a risk to their brand and bottom line.

It meets employees where they may spend a lot of their time.
By modernizing your rescreening stack with new tools and types of background checks, you can uncover more relevant records and add a new layer of protection for your organization.
Assessing your past to move into the future
Now is the perfect time to declutter or simplify your HR life, leaving space to focus on what's most important. Could these same goals apply to your rescreening process? Are there ways to simplify the work and save you valuable time?
With the right tools, you might do just that.
For example, consider working with a professional screening partner that offers an optimized background check management platform. Solutions like Verified Credentials Employee make ordering and tracking background checks faster and easier. While providing enhanced reporting options, you can dive deeper into the data and better understand your workforce and screening processes. Platforms that allow candidates and employees to enter their own information can provide significant time savings for HR professionals.
If you need to screen many employees annually, consider bulk screening projects. Bulk screening services can save time and improve quality. Not to mention eliminating tedious data entry for a large number of employees. Submit a list of all employees and their required information on a template and leave the rest to us.
Even if your needs have stayed the same, you may achieve greater efficiency and time savings with a new background check process.
A new approach to background checks
Some people say nothing changed back on New Year's Day. That could be true for your employee rescreening program. But, by taking the time to reevaluate your needs and how you might be able to improve, you may create the best version of your annual employee rescreening program. You might feel more confident as you continue through the year!
Looking for ways to improve your background screening program in 2023? Contact Verified Credentials today to learn more about our comprehensive background check services.