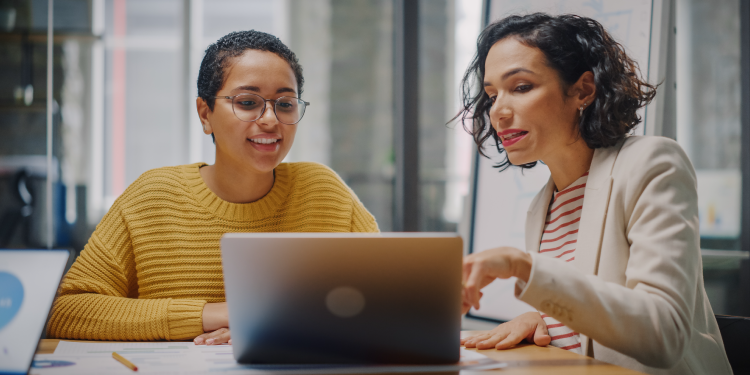 The new year is right around the corner. For many, that means 2022 HR planning is in full swing. HR professionals faced many unique challenges in 2021. You might expect some of those to continue as the calendar changes over. Luckily, that foresight gives you the chance to prepare. To help make 2022 HR planning a success, let's look at three HR trends expected to continue. Planning now could help keep your organization ahead of the curve.
1. Demand for better HR data
While many HR professionals don't see themselves as data analysts, they may begin to take on more of that role. Demand for more robust HR data and analysis is expected to grow as many companies attempt to:
Make human resource management more efficient
Drive better decision-making
Companies may see HR analytics as a way to be more strategic and intentional in building their workforce. This may be especially important in 2022 given how hard it's been for many companies to fill vacancies this year.
The data used for HR analytics can come from many sources. In fact, there could be useful data you can extract from your background screening program. You can potentially review average turnaround times to help understand what your time to hire might be. Analyzing the average cost per applicant can be a good starting point to plan a budget.
As you look at improving your screening data analysis, consider how easy it is to access performance reports. A background screening partner that offers on-the-fly access to data could be key to help work toward strategic goals.
2. New types of candidates
"The Great Resignation" of 2021 saw record numbers of employees leaving their jobs. According to government statistics, an estimated 4.4 million people quit their jobs in September 2021. This movement is expected to continue in 2022. According to an August 2021 survey from Bankrate, 55% of employed Americans say they are likely to look for a new job within the next year.
That could mean employers may have increased job openings on top of navigating a competitive hiring market. It also could mean that employers may encounter new types of candidates. Potentially some that have different experiences from those your company historically attracted. With a rapidly-changing hiring landscape and labor market, many employers may want to consider how their background screening program will meet future needs.
For example, employers may want to consider looking into a candidate's history more thoroughly. Looking beyond potential criminal records with something like a job history verification or reference check could provide additional insight into how a candidate might adapt to a new role.
Employers may also want to consider changes to where their applicants are coming from. In 2020, "more than 7 million households moved to a different county." Plus, around 31% of young adults moved over the course of the pandemic. Searching areas outside of where a candidate lives today, otherwise known as expanding the search scope, could locate records that would otherwise go unfound.
3. Continued focus on talent acquisition
It's no secret that companies across nearly every industry are struggling to hire. One survey found 73% of employers are having difficulty attracting employees. Roughly 70% expect that difficulty to continue in 2022. That could mean that for many employers, 2022 HR planning will continue to center around efficient talent acquisition. A renewed focus on background screening efficiency could help play a role in efficient talent acquisition. After all, you don't want to miss the top candidate because of a confusing or time-consuming background screening process.
There are a number of ways employers could potentially increase background screening efficiency. Some employers have introduced tools like report scoring candidate portals, or even applicant tracking systems Increased efficiency in the background screening process, could leave more time to focus on finding and keeping the talent your company needs.
New year, new challenges, new opportunities
Like the years before, in 2022, HR professionals may face new and unexpected challenges. But that also means proactive leaders have an opportunity to enhance their practices. By studying the trends and taking a thorough approach to 2022 HR planning, you could potentially help your organization build and maintain the workforce it needs to reach new heights.
Reassessing your background screening needs to meet your 2022 goals? Contact Verified Credentials today to talk through your options and find the solution for your business.