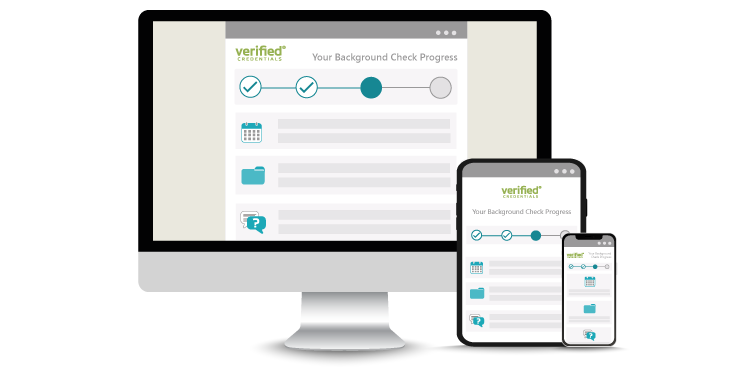 Screens matter – screen size that is.
Most people live on their phones. The average person in the U.S. checks their phone 344 times per day, roughly once every four minutes. For many job applicants, that may be doubly true. They are flipping screen-to-screen, filling out applications, scheduling interviews, and vigilantly watching for updates (and offers!) from HR teams.
In 2020, mobile job applications surpassed desktop for the first time. That accounted for nearly 61% of all applications submitted, according to Appcast. As an HR professional, it's your job to meet candidates where they are. You need to create the type of experiences that help attract and retain top talent. If candidates prefer a mobile experience, why not consider making your screening process as mobile-friendly as possible? Here's a look at some tools and features that might help you create a positive mobile-first candidate screening experience.
Creating a digital hub
Your organization shows your candidates your employer brand at your digital doorstep – your application process. Technology needs to match an on-demand culture where people prize convenience to keep candidates walking through the threshold and staying engaged. Candidates typically expect to access information quickly and easily. That's why many companies choose to use a candidate portal for background checks. These portals create a single digital destination for candidates to submit all information. Some could even help candidates track the status of their background checks.
Background screening company Verified Credentials offers a customizable Candidate Verification Center (CVC). The CVC acts as a one-stop shop for your candidates. You can set brand elements like your company's colors and logo, keeping it consistent with your other touchpoints. This helps eliminate any confusion for candidates about who they are submitting information to. That alone can be reassuring and lead to a better candidate experience.
Ensuring ease-of-use
Studies show that roughly 60% of job candidates will abandon the recruitment process if they feel it takes too much time. This shows why it could be important to make sure your candidate screening portal is easy to use. But what makes a system easy to use?
First, people may expect that any digital experience will be optimized for mobile devices. And not just optimized – fully responsive. To any device screen (mobile phone, tablet, desktop).
Verified Credentials' CVC may be able to help meet this expectation. Verified Credentials designed its CVC interface to be intuitive with dynamic forms and clear progress, starting with the mobile-first screen.
Clear and customizable directions could help candidates provide the complete and accurate information upfront– minimizing offline data collection required to process the background check. When candidates know what the employer expects, they are more likely to complete the process. They may also have a more positive view of your company as a whole.
Don't lose candidates during the background check. Ask us about our high application completion rate and how we keep your candidate engaged from start to finish ››
Making the process visible
Job candidates have a lot riding on the outcome of their background screening. It's their livelihood, after all. Most don't want to be left in the dark about how the process is going or what to expect next.
Consider how a candidate portal could potentially make the screening process more transparent:
Easy-to-find status updates may help candidates feel more involved. Perhaps it might even make them more engaged with your company.
Text notifications give candidates timely notice about the estimated delivery date for results and other important details.
Many companies have switched to text notifications because they are more popular and effective with candidates. Text open rates are generally around 98%. That's compared to email open rates at roughly 20%. Texts are also more likely to receive a response. A text can be one of the best ways to keep your candidates engaged in the process. A CVC may be able to help you meet them where they are by using their preferred communication method.
Providing support
Around 56% of job applicants say they have encountered a technical issue when applying for jobs. Verified Credentials built support into its candidate portal to help keep candidate experiences positive if problems arise. A FAQ page could also include resources that can help answer common questions.
We don't forget to support the human in human resources. Getting to a live person should never be a struggle. Verified Credentials is a background check partner that candidates can contact for support with just a few taps. Chat, talk, or email for fast answers!
Mobile-friendly is candidate-friendly
Meeting job candidates where they are could mean optimizing your processes to fit their preferences and expectations. Verified Credentials mobile-responsive candidate portal may help put candidates in control to navigate the recruitment process on their mobile devices. An improved mobile background screening process can possibly lead to a better candidate experience. Ultimately this could mean more success in your hiring initiatives.
Want a better background check experience for your candidates? Schedule a demo to see Verified Credentials' mobile-friendly process in action ››